Christmas (Advent)
Reflections on Christmas
The Advent of Jesus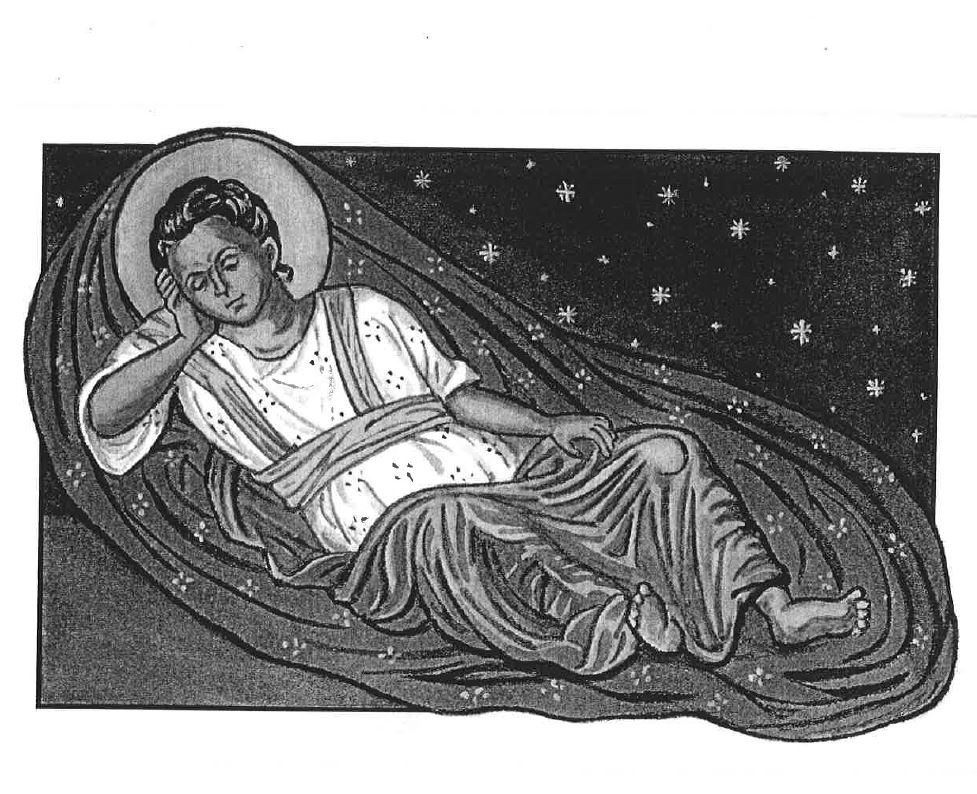 November 15 is the fixed date every year, of the beginning of Orthodox Advent (The Nativity Lenten Season).
Unlike the preparatory weeks before Great Lent (for Easter), Advent begins abruptly, with no preliminary observances such as Meatfare, Cheesefare or Memorial Saturdays.

Advent just simply begins!
And once it begins we are called to the traditional disciplines or more prayer and reflection, more fasting, more charity, then the general time of the year. All of this while the society around us lines up in a frenzy at times at the shopping malls and stress levels go up.
At the same time there is this trend to "pre-celebrate Christmas" before it actually arrives (December 25 of course.) But our Orthodox Advent calls us to SLOW DOWN and ponder on the mystery just ahead, that God would choose to take on flesh and come to earth to serve us and ultimately die for us.
May we all live these 40 days in a purposeful way, balancing out the secular aspects of these days with the spiritual, which are eternal and need to be heartfelt!
A blessed Advent to us all.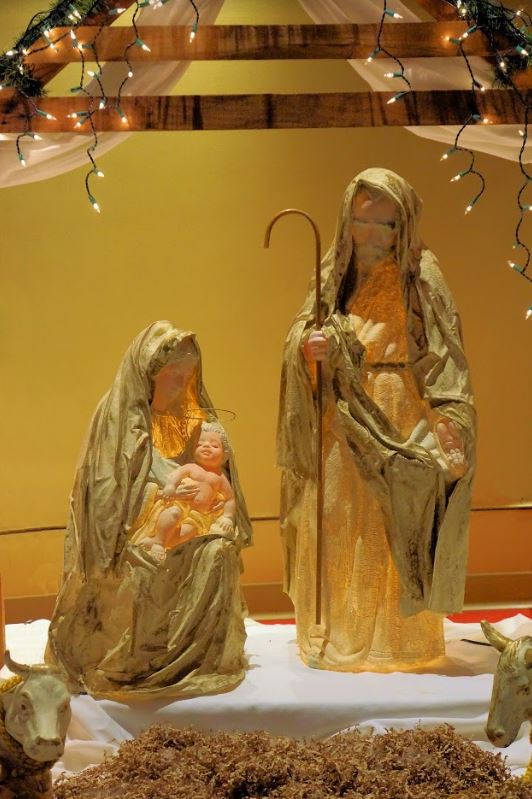 A Journey Through Advent
The Christmas story does not begin with a baby lying in a manger. Nor with wise men from the East following a bright star in the sky.
It begins "in the beginning," with the creation of all things.
That's because the manger is part of a much larger story – the story of God's loving interaction with the world He set into motion.
Have you noticed that after the Creator speaks the world into existence, the narrative soon takes a dark turn? A disastrous choice is made: Adam and Eve indulge their desire for the fruit of knowledge of good and evil, and their sin corrupts all of creation. But even amid sin, there is hope. From the very moment of the Fall, God has already begun working His plan to redeem humanity. For thousands of years, He acts through the events of history and speaks through the prophets, setting the stage for the glory and wonder of the manger.
And then all is silent. No more prophecy is given. For 600 years, creation waits in anticipation. Then at last, when all hope begins to fade, a child is born in the most humble of circumstances. The salvation of the world is wrapped in swaddling clothes and placed in a lowly feed trough.
It's the arrival of this salvation that we celebrate during the Advent season. We remember how humanity waited and yearned for God's redemption of all that was lost in the garden.
And so, as we prepare our hearts and homes for Christmas, it's my prayer that you may experience the hope of the patriarchs, the anticipation of the prophets and the joy of the shepherds who saw the promised child – Jesus Christ, the Savior of the world.
Jim Daly / Focus on the Family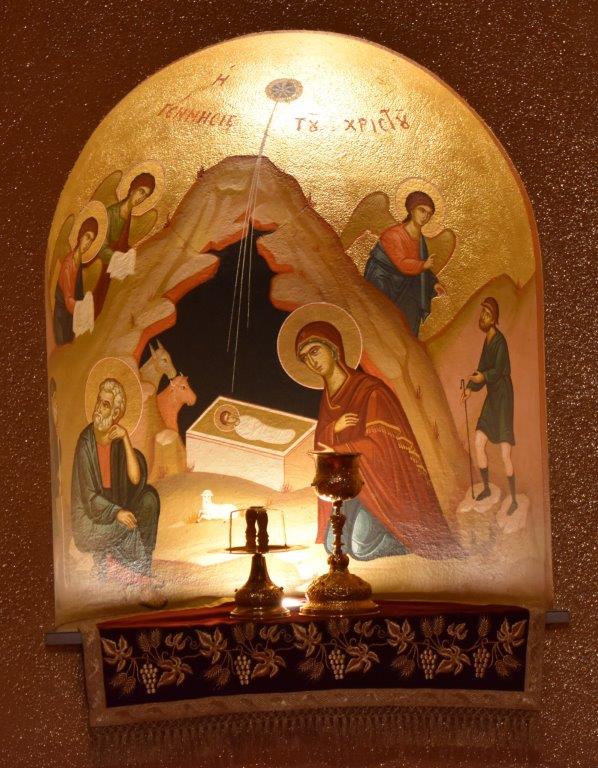 Plan Ahead Rightly: Preparing for Christmas
"A Paternal Expression of Love and Concern"
Many of you should recall the observations I made in the past upon learning how many parishioners actually hosted parties in their homes during the time that Christmas Eve Services were in progress in church…. How this appears to be a Christmas without Christ. Others apologized to me for missing service saying they were just too tired from shopping, wrapping and cooking to come for worship at church.
I thus write the reflection, as Orthodox Advent has now started (Nov. 15), as a "paternal expression of love and concern" that more of us (let's try for all of us) may plan ahead rightly for this most important event that changed the world.
In our Orthodox tradition, we have a 40-day preparation season which begins every year on Nov. 15 (Advent - The Nativity Lent). This preparation process is intensified from Dec. 13th on. This season of preparation stresses fasting and alms giving, but it also should be used as a time to shop and wrap and not wait to the last couple of days which exhaust us and make us miss church.
As concerns the commercialism of Christmas, it is not bad to give gifts, for after all, Christ's Birth was a gift to us. We also have the wise men's gifts to Him. The problem comes when we only stress the gifts and in particular we only think about the gifts that we will receive. Even the concept of "exchanging gifts" is a bit weird when you think of our Lord's teachings…. "it is more blessed to give than to receive." We should not give a gift expecting to receive one back. Add to this the thought that some people never even give a "Christmas Gift" to the Church…. You would think the Church should be on our "Gift List" if we are rightly living Christmas.
Another aspect that we should give careful attention to is the pre-celebrating of Christmas. Our tradition is that you prepare for a feast, first through fasting. Fasting includes not just the foods we eat, but also our social activities. As already noted, from Dec. 13th the Advent Preparation Season for the celebration of Christmas is intensified.

Here in the USA, we have so many parties associated to these pre-Christmas days, many due to business expectations and affiliations. These complicate the observance of Orthodox Advent.
The time to have the parties and family gatherings is from Dec. 25th – Jan. 4th (the 12 days of Christmas) which are fast-free, even on Wed. & Fri. Above all, we should not host parties (or not attend if invited to one) on Christmas Eve during the time that church services are in progress. Again, I repeat, Christmas is a 12-day Holiday, can't we pick one of those 12 days and not the exact time of services? If it needs be on Christmas Eve, can't it be after the service and not during the service?
Brothers, sisters and children in the Lord, we often innocently do the wrong things because of the atmosphere and environment in which we live…. We are Easterners living in a Western environment and, so it is that some of us have taken on the "Western style" of celebrating Christmas instead of our Eastern style; yet for Easter (PASCHA) just about all of us live it in our Eastern pattern. Why can't more of us begin to do this for Christmas as well? If you set your mind on it, you can do it.
I urge each of you to prepare for and to live Christmas in the true Orthodox spirit… fast first, avoid early parties, be at Christmas Liturgy and prepare for Communion, then CELEBRATE with your families and friends, celebrating joyfully and thankfully, that Christ came to us and is with us, with His abundant and gracious love!
By Fr. Andrew George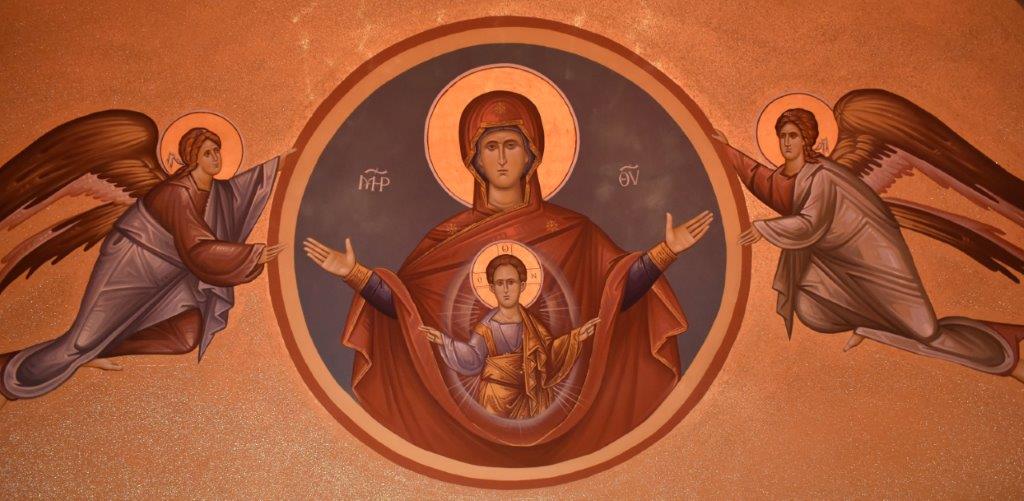 What Will You Give for Christmas?
A Teens Model for Compassion
For many teenagers, the idea of caring for others doesn't come naturally. In their world, the toilet paper magically grows on the roll, and clothes miraculously show up clean and folded. Twitter and Facebook emphasize the message that the world revolves around them.
I saw a good example of this attitude a few years ago on a Sunday morning the day after Christmas. The kids at church were chatting about all the presents they had scored the day before. I walked up to one group and asked them, "What did you give for Christmas?" Prepared only to talk about what they had received, the teens looked dumbfounded, stumbling to recall what they had offered to others.
If we want teens to care about others, we have to model it ourselves. When I was a boy, I didn't have a conversation with my parents about what it means to care for others. All I had to do was watch my dad and my mom. They always made a point to speak to people and were kind and thoughtful. After a while, I realized they just cared for people. They consistently modeled Jesus in big and small ways.
Teens look to see that a caring attitude is exemplified at home. Start with little ideas. Consider the chores you already have, and offer to help someone else with those chores as well. Do you need to shovel your driveway? Well then, perhaps you can shovel your neighbor's driveway, too. Or how about volunteering to set up and tear down the chairs at church or going with the youth group to serve in the soup kitchen? As you model Jesus' care for others, your teens have a tangible experience that reflects tenderness and compassion out of the overflow of your relationship with Christ.
By your actions as a parent, you can introduce your kids to life beyond their little corner of the world.
Focus on the Family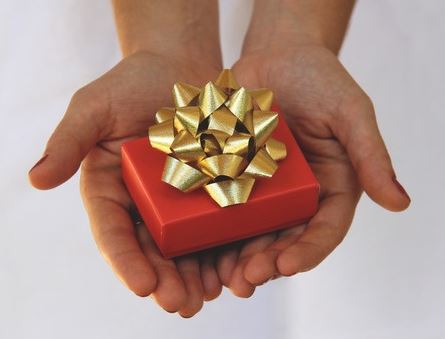 Gifts Galore
You can deliver the gift of love any number of ways this Christmas season,
that are not wrapped up in a package
Here are a few ideas.......
++++++++++++++++++++++++++++++++++++++++++++++++++++++++++++++++++++
- Drive an elderly neighbor or friend to see decorated homes.
Play a few Christmas carols as you go.
- Offer a single mom or dad a day off, and take the children on an adventure
to a sporting event, park or zoo.
- Visit nursing homes and assisted-living facilities; sing carols or simply
sit and visit with a resident.
- Escort a widow or widower to a Christmas movie or play.
- Help those who are ill or homebound with addressing Christmas cards, decorating or shopping.
. - Offer to shovel snow for a sickly or elderly neighbor for the
entire winter this year.
- Assist them on garbage day in your neighborhood, all year long!
- Plan out a "reading time" for an elderly relative or neighbor
to assist them with their mail, or the newspaper, the Bible or just general
book reading for enrichment.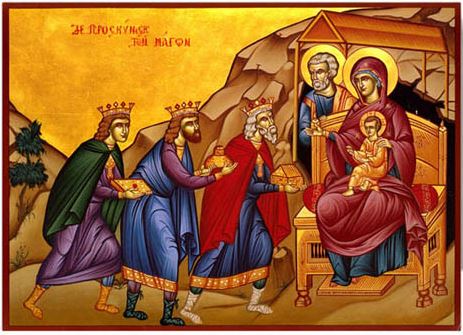 OLD TESTAMENT PROPHECIES OF THE BIRTH OF CHRIST
Briefly, but accurately, the Old Testament writers foretold the birth of Jesus, centuries before it happened, giving details, which were totally fulfilled and recorded in the New Testament. The following prophecies illustrate the authenticity of God's word.
The Uniqueness of Christ's Birth:
Isaiah 7:14 – "Therefore the Lord Himself shall give you a sign; behold a virgin shall conceive and bear a son and shall call His name Emmanuel."
His Family Ancestry is Defined:
Ezekiel 34:23 – "I will give them a king like my servant David to be their one shepherd and he
will take care of them."
Isaiah 11:1 – "There shall come forth a shoot from the stump of Jesse and a branch shall grow out of his roots."
The Place of Christ's Birth:
Micah 5:2 – "But thou, Bethlehem Ephrathah, though thou be little among the thousands of
Judah, yet out of thou shall He come forth unto me that is to be ruler in Israel."
He Shall Also be from Egypt:
Hosea 11:1 – "When Israel was a child, I loved him and out of Egypt I called my son."
There will be Great Weeping at His Birth:
Jeremiah 31:15 – "The Lord say, a sound is heard in Ramah, the sound of bitter weeping. Rachel is crying for her children, they are gone, and she refuses to be
comforted." (Matt 2:16-17 when Herod killed the male children.)
Eleutherios the Hieromartyr, Bishop of Illyricum, and his mother Anthia