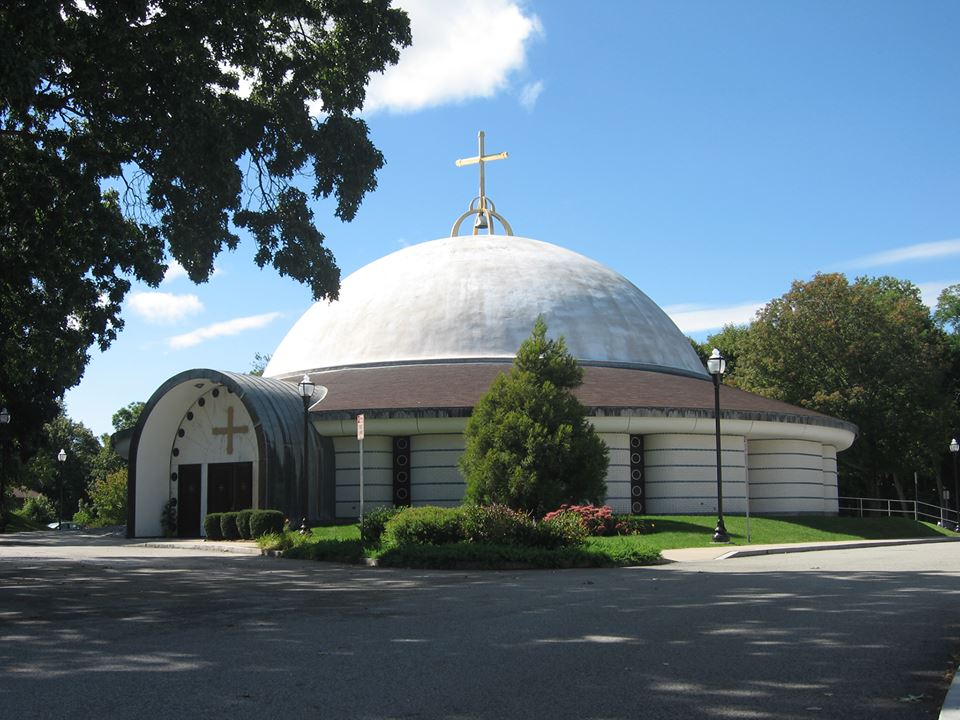 "Welcome one another, therefore, just as Christ has welcomed you, for the glory of God.
_______________________________________________________________________________
August Observances
DEXA-PENTAU-GOUSTOS - (The 15 Days of August)
but it clearly denotes that August has some special observances
Orthodox Christian households world-wide begin on August 1st to fast for the first half of August in preparation for the Falling Asleep of the Virgin Mary (also called the Dormition, or KOIMISIS) on August 15. It is a major holy day for Orthodoxy and Catholicism, in fact in Greece, it is a national holiday. On the 6th of August the fast is lessened by partaking of fish as we commemoration the great event in Jesus' life, that of His Transfiguration on Mt Tabor as He revealed to the world His true nature...His divinity, to which we humans are called to as well (2 Peter 1:10-19 / Gospel Matt 17:1-9).
During these opening 15 days of August, we are called upon
as with the other fasting seasons of the year
to give alms and pray more, both at home and in church.
Special Paraklesis Services are held:
Wednesday August 1, Friday August 3, Wednesday August 8,
Friday August 10, Monday August 13 - ALL AT 6PM
Special Weekday liturgies:
Tuesday August 6 / Wednesday August 15 / Wednesday August 29
Orthros at 8:30am / Liturgy t 9:30am
+
SPECIAL TALK AT PARAKLESIS - Wednesday, August 8
Visiting with us once again after some 20 years will be monk-priest, Fr Makarios Mannos, of the Brotherhood of St Catherine's Monastery in the Sinai Desert of Egypt, the world's oldest continually functioning monastery.
+
OFTEN OVER LOOKED IN AUGUST - The Beheading of John - August 29
Refer to the centerfold of the August Annunciator concerning St John's murder
and the fasting called for on the 29th expressing our sorrow
as to how a great man of God was viciously put to death for foolish reasons
and the lessons we should gain from it that apply to life in the 21st century as well.
____________________________________
Parish News
Capital Improvement Phase II Informational Meeting, January 14
(Click this Link to View the January 14 Presentation File)
September-October 2018 Annunciator
Please Click Link Above
The Cranston Greek Festival is a 3 day event to celebrate Greek culture. It is held at the beginning of September each year at the Annunciation Church on 175 Oaklawn Ave in Cranston RI.
Services Schedule
Sunday Service (year round)
Orthros 8:15am (morning prayer), Liturgy 9:30am
For information on our Lenten and Holy Week services please contact the Church office at (401) 942-4188 between the hours of 9:00 AM - 5:00 PM, Monday through Friday.
---
Social Media
The Falling Asleep of St. John the Evangelist and Theologian