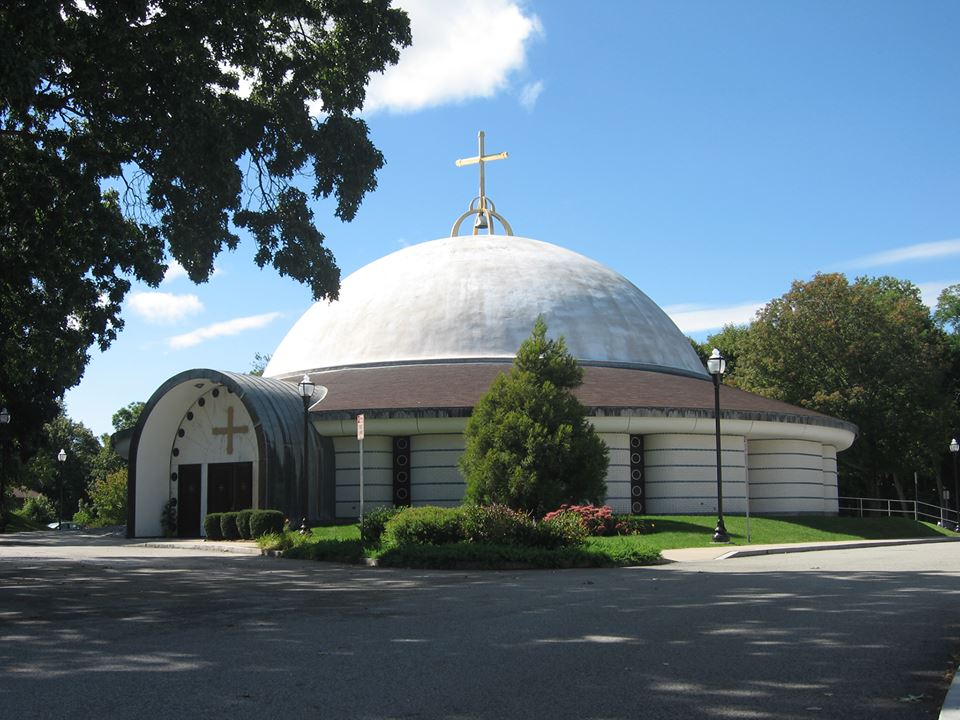 "Welcome one another, therefore, just as Christ has welcomed you, for the glory of God.
_______________________________________________________________________________
Services Schedule
Sunday Service (year round)
Orthros 8:15am (morning prayer), Liturgy 9:30am
Please refer to the Parish Calendar for information about weekday, holiday and special services.
For information on our Lenten and Holy Week services please contact the Church office at (401) 942-4188 between the hours of 9:00 AM - 5:00 PM, Monday through Friday.
_________________________________________
Two "Agape Circle" Groups Begin in March 2020
Agape Circles are Christ-centered group discussions that foster spiritual growth, empathy, love and deeper friendships between the Agape Circle participants.

Please call the parish office (401) 942-4188, to register.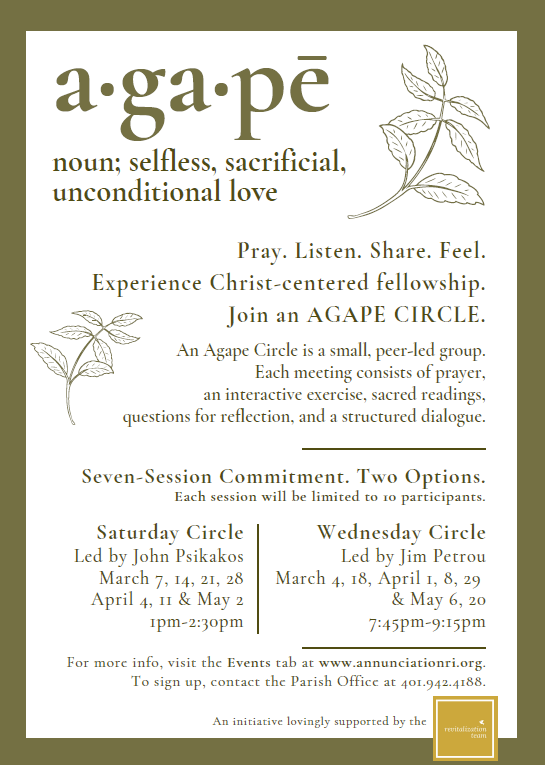 _________________________________________

Articles for Great Lent
Click the link below for more information regarding Great Lent.
_________________________________________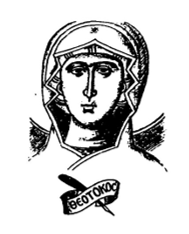 Why Did God Select and Favor Mary?
Why do you think God chose Mary instead of some other women back then? We need to remember that Mary came from a very unique family. Her parents, Joachim and Anna were very devout people; greatly God honoring. It is said that their life was without reproach. They practiced what they preached, giving public witness to their love of God and neighbor. They divided their income into 3 parts; 1 part they gave to God (work of the temple); the 2nd part to the poor; and the 3rd part was used for their daily needs. They lived on 1/3rd of their income.
They also prayed for a child; they prayed hard too, for most of their married life was childless. Finally in older years, after promising to give their child back to God for His service (if they were to indeed have a child) Anna conceived. Anna was from the tribe of Aaron (the priestly tribe); Joachim from the tribe of Judah and from the house of David (the royal tribe). Thus, in the birth of Mary, two important branches of Israel were united…the royal house of David and the priestly house of Aaron; that is earthly leaders and the spiritual leaders.
The Virgin Mary clearly grew up in a religious, God-honoring environment. We must also remember that she was educated and lived in Solomon's Temple in Jerusalem which stressed religious learning. She studied the prophets and psalms of the old testament and the other didactic books; she was involved in worship and prayer being surrounded by the rabbi's and teachers by living there day and night for about 12 years.
So when the Archangel announced to her that she would be the Virgin to conceive the Saviour, although startled, she clearly understood…thus she said those ever-famous words, "Behold the handmaid of the Lord; let it be to me according to your word." Mary had been prepared ahead of time. Hand-picked; devout, pure, honorable, God knowing and loving. The rest is rather well known by most all of you I am sure; as they say…the rest is history, the history of salvation and freedom from the enslavement of sin.
The Virgin Mary is the model of womanhood and all humanity. She was unconditionally obedient to God. In honoring her, we should also be obedient to God. The various feast days of Mary should bring us closer to God because she brought Him close to us. Panayia gives us so many wonderful examples and we should emulate her in all of them, foremost in learning the prophets, the psalms, the holy writings in general. These are clearly scholarly endeavors, but we should not be afraid of trying.

Devote even 10 minutes a day to biblical study. On a practical level, we should also emulate her. Could you think that Panayia would call up a psychic to get her future predicted, have her coffee cup read, or that she would read the horoscope column in the newspaper versus her Bible? When you follow Christ, when you read the Scriptures regularly, you need none of those things (for all of them are from the devil). When you may be anxious, or worried, not sure of a decision you should make, use your Bible Subject Index or concordance for guidance and answers. This is what Panayia clearly tells us again and again in so many of her icons…as she gestures to Jesus. He is the Way, He has the answers, go to Him.
At the same time, we know her advice is good, just as was her lifestyle, for she did just that…she followed Him and has become as a result the "first among the Saints." As Mary bore Christ in her womb physically, all Christians can bear Christ spiritually for He was and is amongst us through His Grace in the Sacraments and through word in the Scriptures. May we seek Him more as we always honor her who brought Him to us in the flesh!!!
Fr. Andrew+
____________________________________________________________________________

Parish News
Capital Improvement Phase II Informational Meeting, January 14
(Click this Link to View the January 14 Presentation File)
February-March 2020 Annunciator
Mid January –Mid February 2020 Annunciator
November–December 2019 Annunciator
Mid-October to Mid-November 2019 Annunciator
Mid-September to Mid-October 2019 Annunciator
August 2019 Annunciator

Mid-May to Mid-June 2019 Annunciator
February-March 2019 Annunciator
Mid-December 2018 to Mid-January 2019 Annunciator
Mid-November to Mid-Dcember 2018 Annunciator
October & Mid-November Annunciator
September-October 2018 Annunciator
Please Click Link Above
Thursday, December 14, 2017
In the Fullness of Time  "When the appointed time had arrived, then God sent his son, born of a woman, born under the law, to redeem those, who lived under the law, and enabled us to receive adoption as his sons." (Gal 4:4-5). "In the same region there were some shepherds staying out in the … Read More ...
Saturday, November 18, 2017
"Excuse our Appearance" – Phase 2 In Full Swing Soon Church Renovations / Phase 2  "One generation shall praise Thy work to another." (Psalm 145:4) We draw near to the 50th anniversary year of our church edifice which will be marked in 2018. The behind the scenes work of planning for the renovations and enhancements of ̷ Read More ...
Wednesday, November 1, 2017
ST. LUKE THE EVANGELIST (1st Century) We know from our studies of Holy Scripture that the Bible is divided into two sections, commonly referred to as the Old Testament and the New Testament. The Old Testa-ment consists of forty-nine books which relate the events from the beginning of the world to the last of the … Read More ...
---
Social Media