Events of the Church of Annunciation Cranston, RI
Upcoming Events
February 10 - Sanctity of Creation Gathering
6 PM at St. Michael's Ukrainian Orthodox Church, 74 Harris Avenue, Woonsocket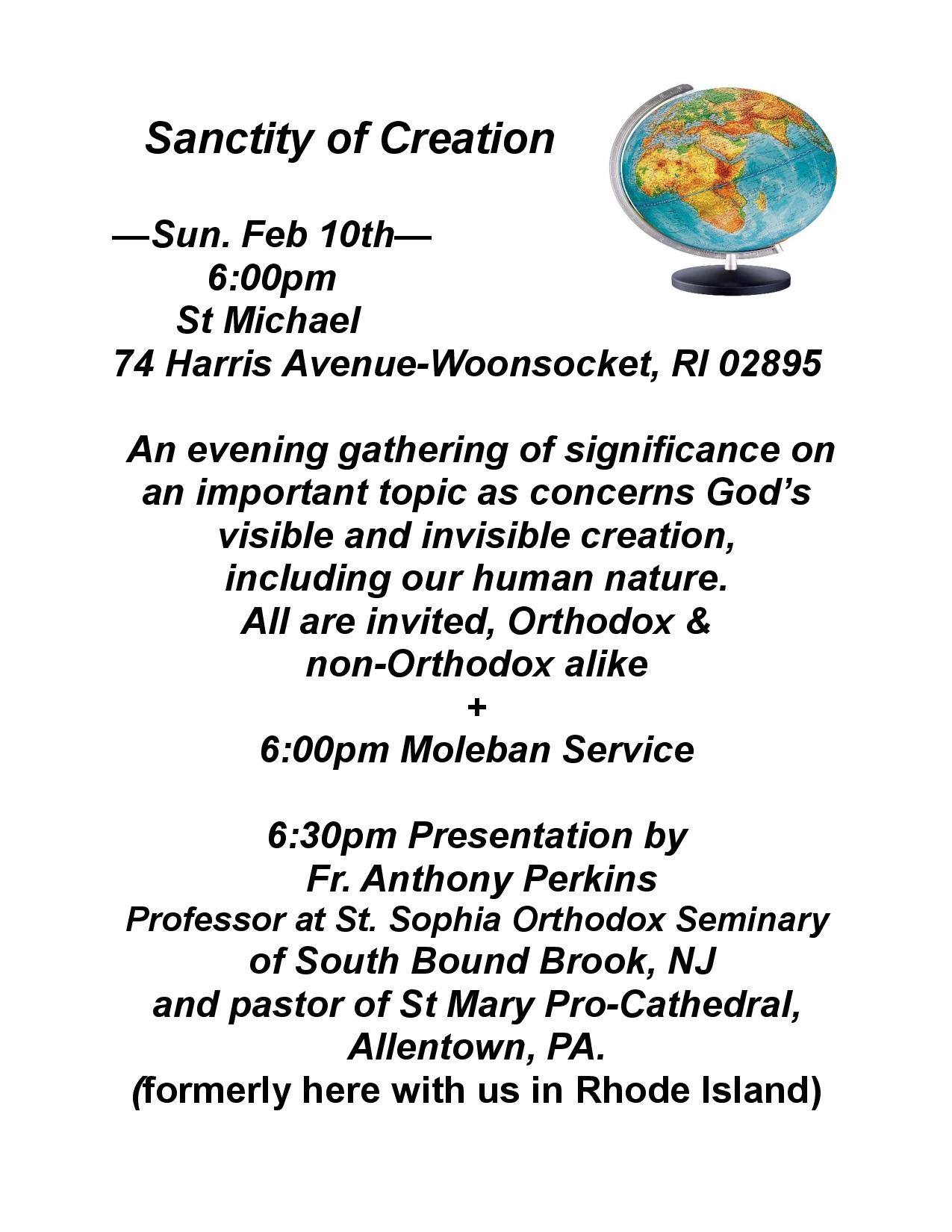 February 9 - Glendi Night, 7 PM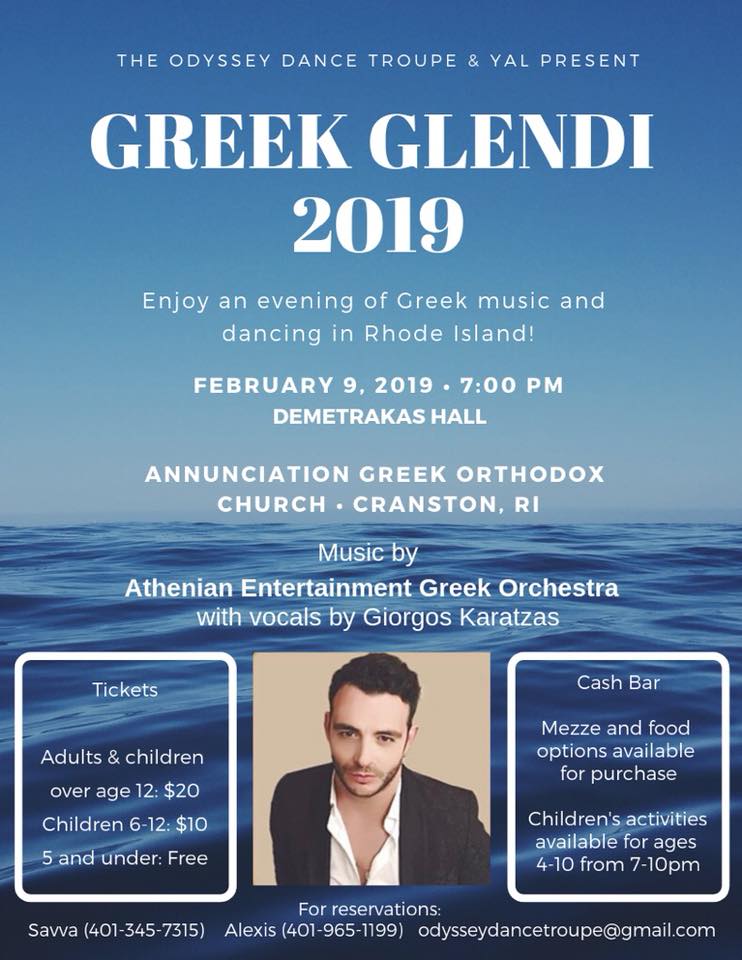 February 3 - Godparent Luncheon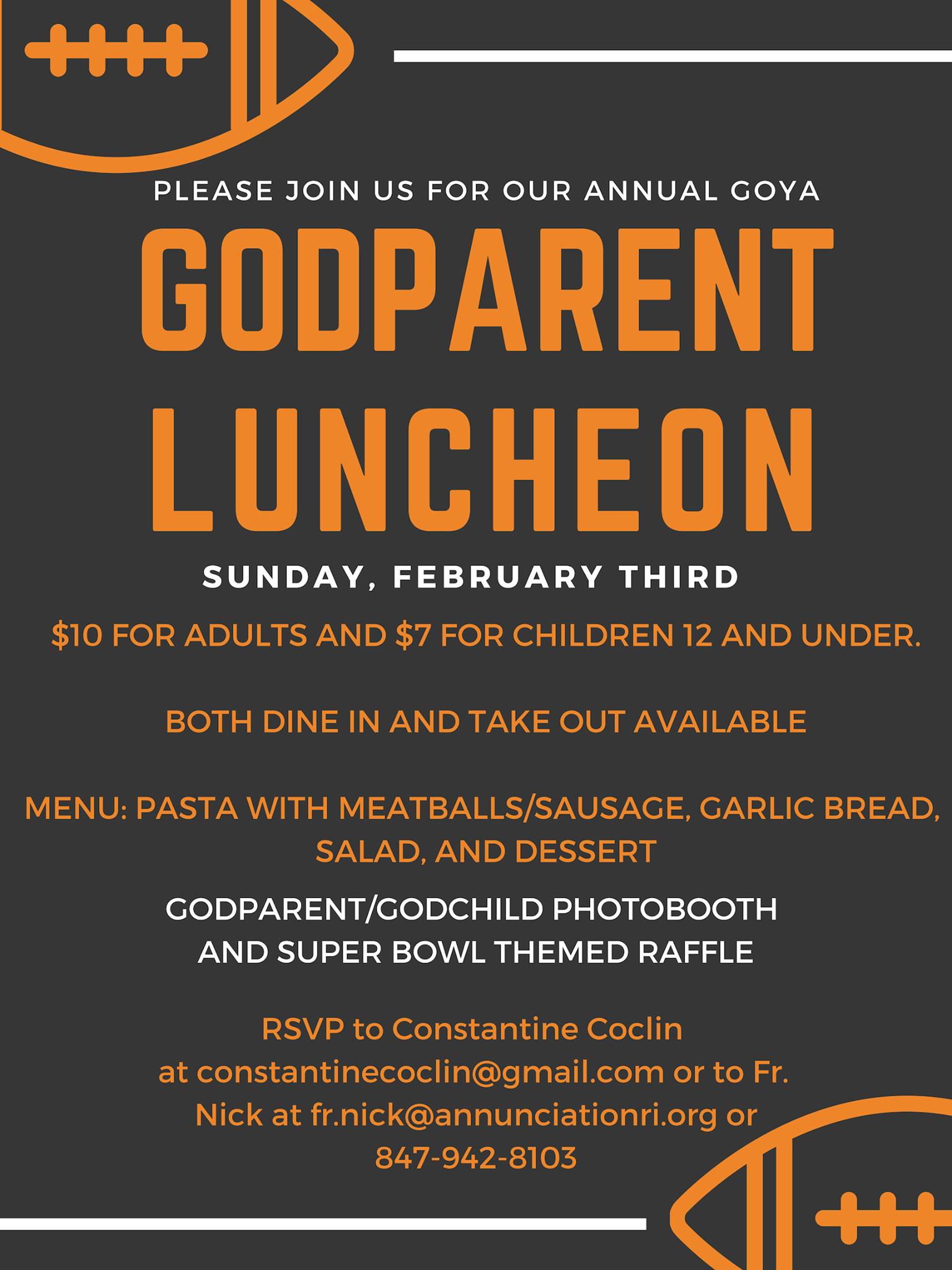 Past Events
St. Nicholas Brunch, December 9th, After Liturgy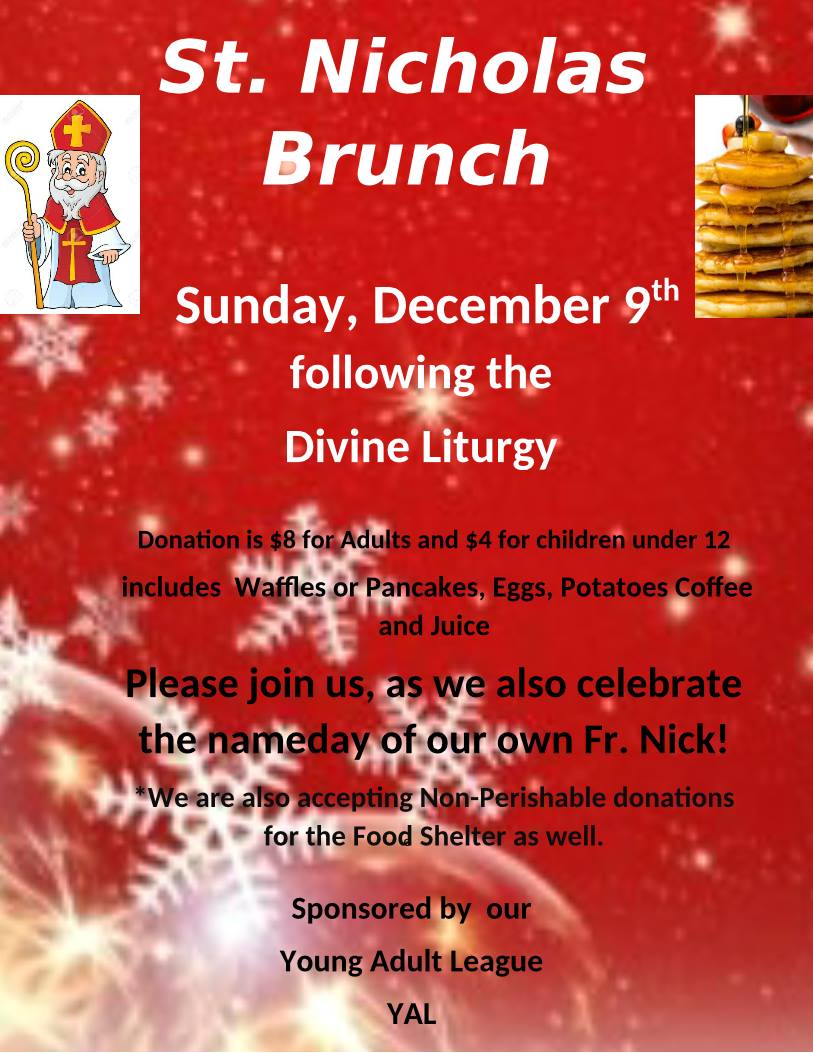 November 24, 2018, Cranston GOYA Dance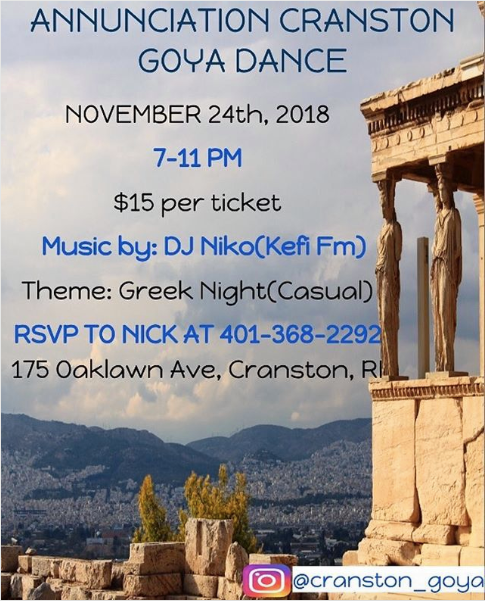 Ordination of Nicholas Lanzourakis to the Holy Priesthood - November 18, 2018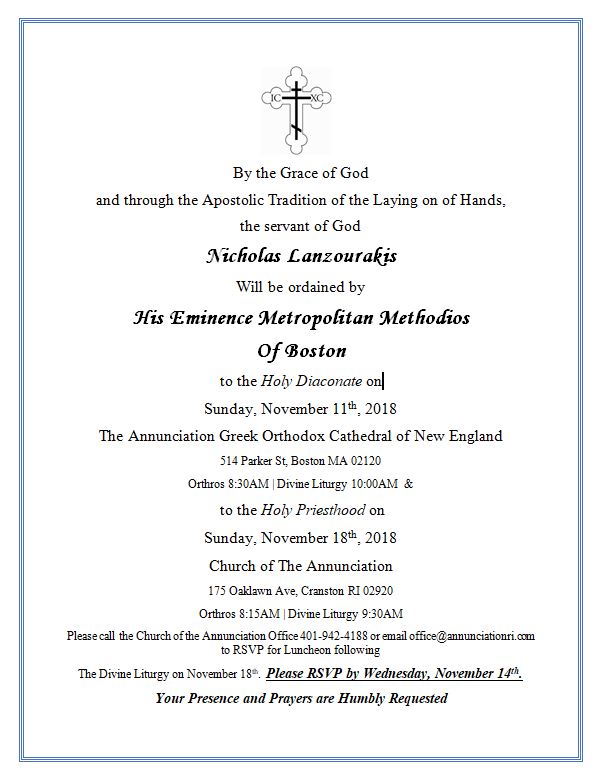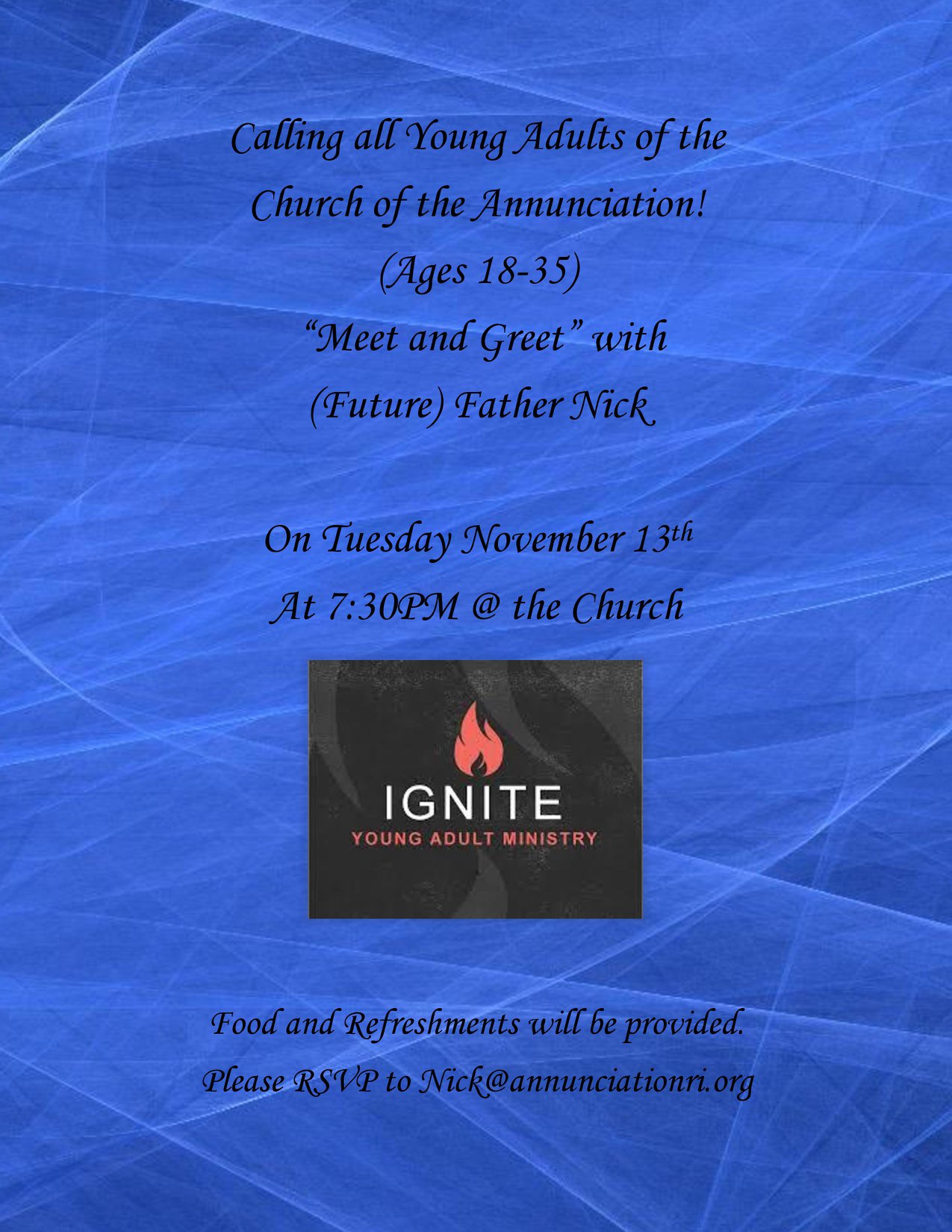 April 28 & 29
Saturday, 11 am to 7 pm & Sunday, 11 am to 5 pm
2018 Greek Food Fair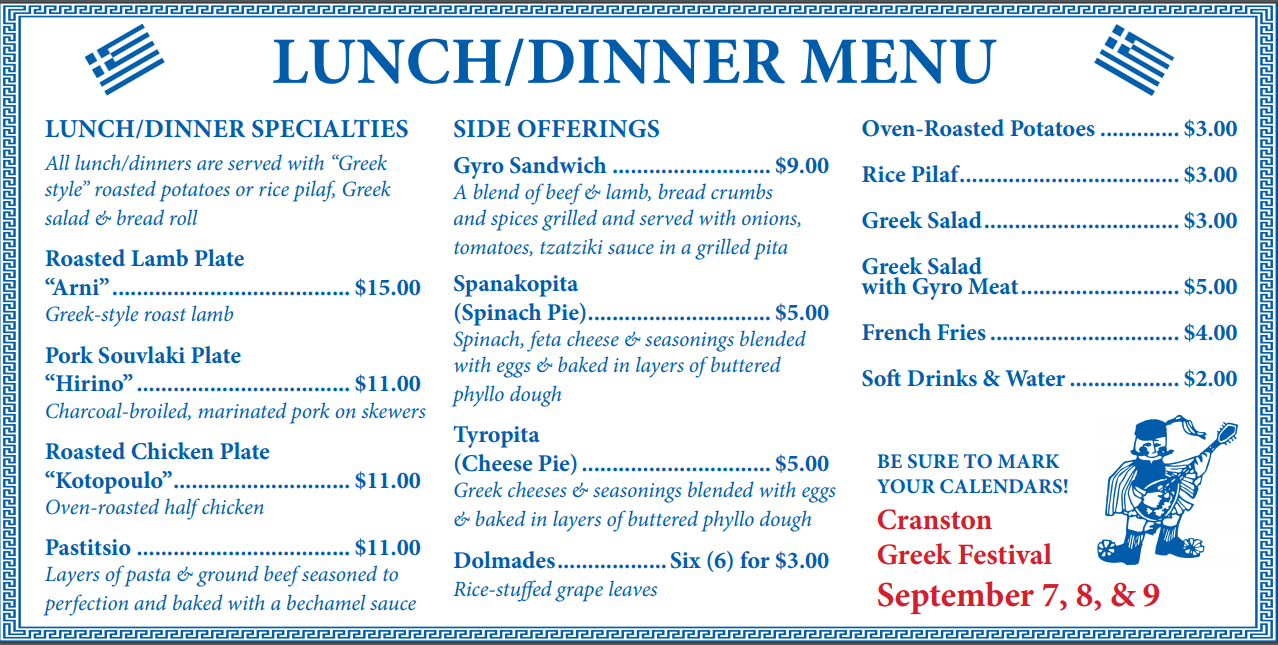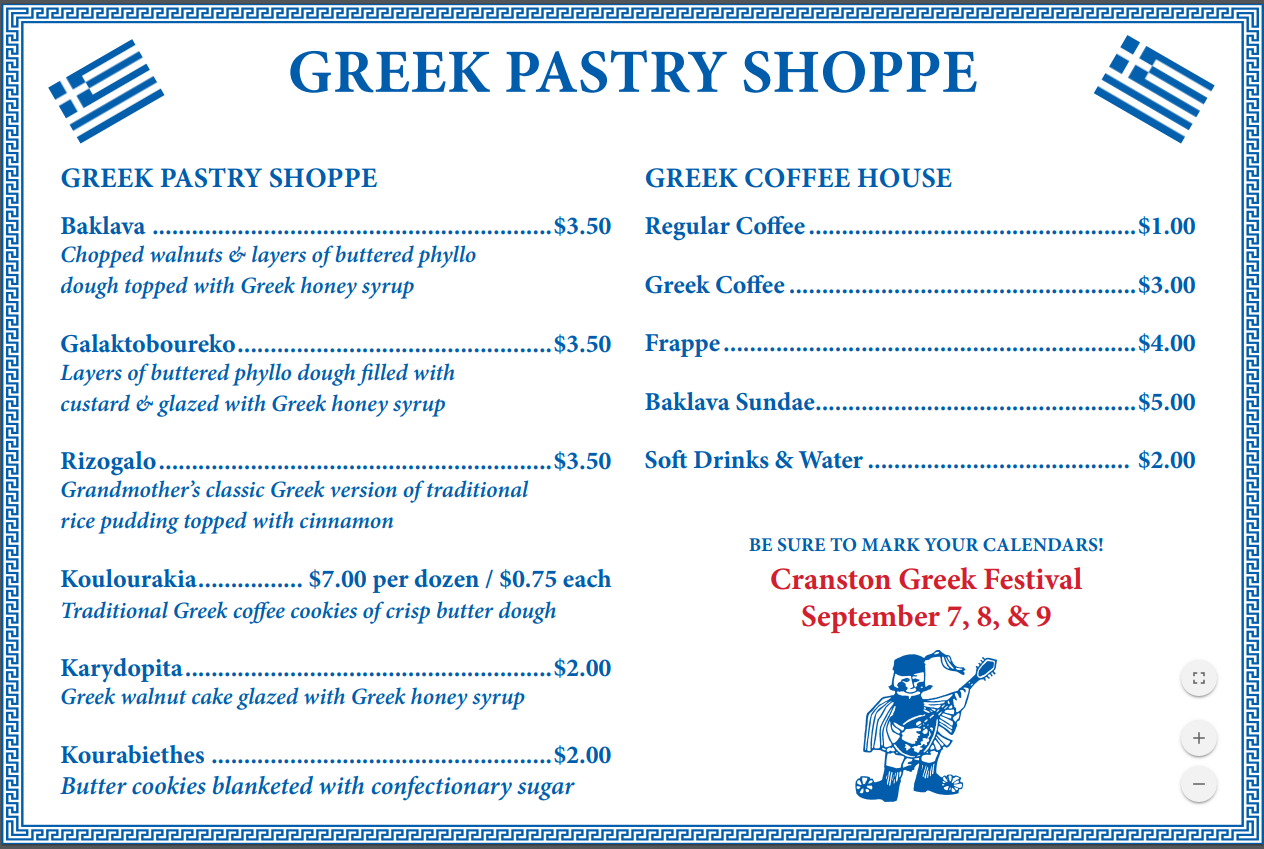 April 26, 2018 - 6 PM
Yvette Manessis Corporon
St. Demetrious Church, Weston, MA
If you are interested in attending, please contact Marianne Phelan at 401-743-7596.
We will have books available for purchase at Philoptochos meetings and in the book store.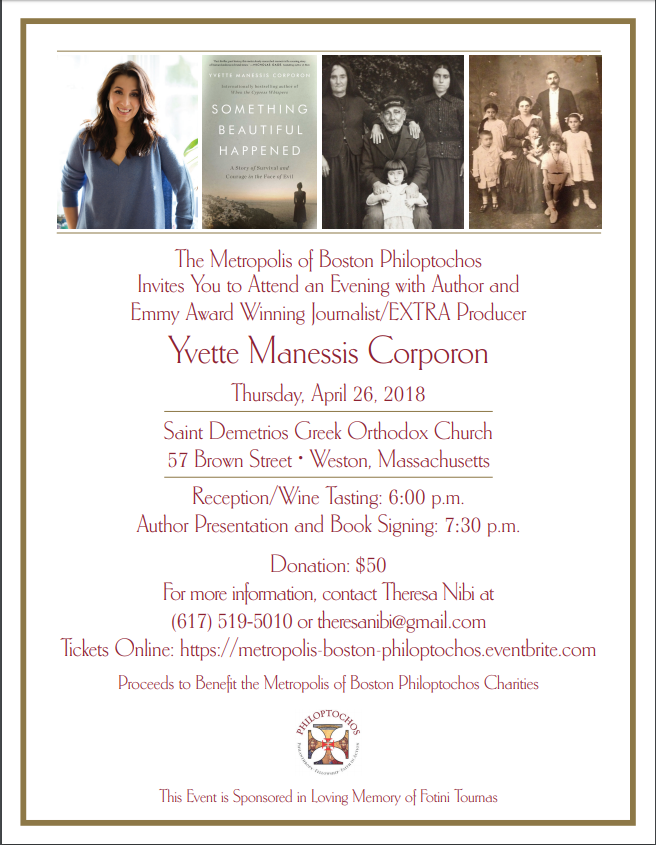 February 4, 2018

The Philoptochos has designated Sunday, February 4, 2018 as "Go Red Sunday". We ask that you wear Red to church on Sunday to promote women's heart disease awareness.
https://www.goredforwomen.org/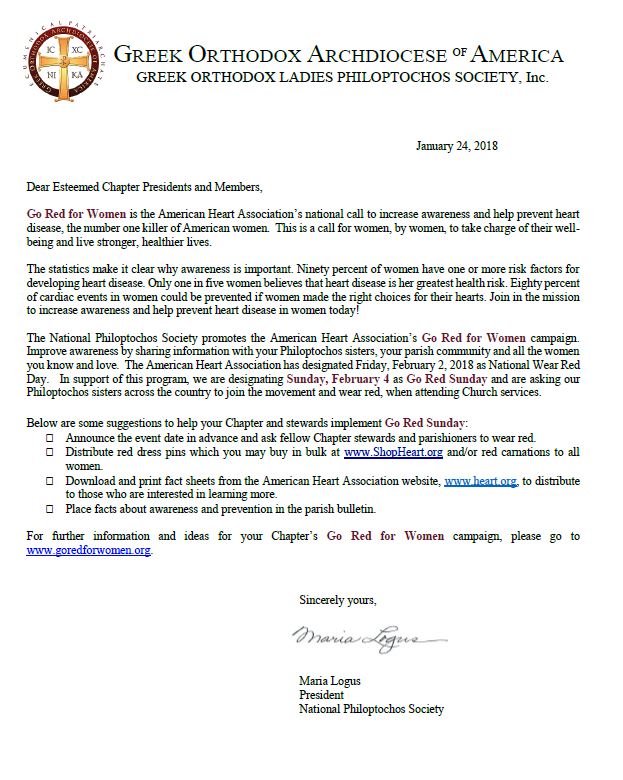 January 28, 2018 After Liturgy

Parenting Seminar "Raising Our Youth in Challenging Times"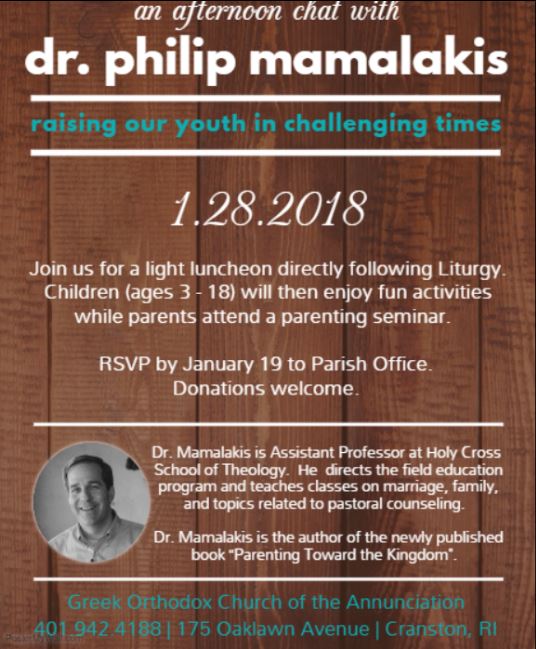 2017
Greek Food Fair & Christmas Bazaar - November 4 & 5, 2017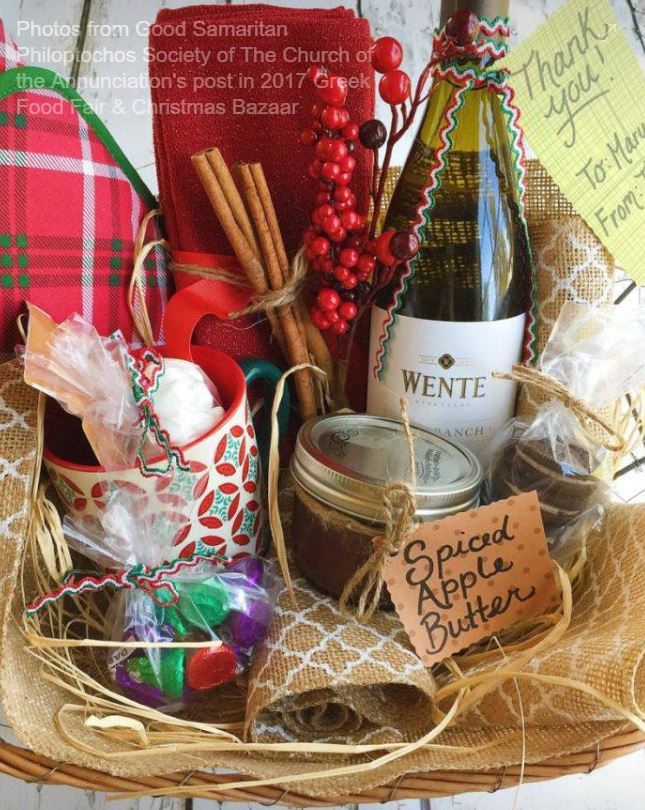 Serving delicious food & pastry featuring Roast Lamb, Gyros, Souvlakia, Greek Baked Macaroni, Baklava, Rice Pudding & More

Jewelry
Agora
Handcrafts
Raffles
Greek Pastry
Religious Book Store
White Elephant
Vintage Treasures
GIFT BASKETS
~~~~~~~~~~~~~~~~~~~~~~~~~~~~~~~~~~~~~~~~~~
A Special Screening: "Beneath The Olive Tree"
Friday October 27 - 7 PM
$5 Admission

Narrated by Academy Award Winner Olympia Dukakis.
"Beneath the Olive Tree" is based on secret journals found buried beneath an olive tree on the island of Trikeri, which served as a concentration camp during the Greek Civil War (1946-1949).

The journals, buried for close to three decades, tell the incredible stories of the women exiled in the camps.

Director Stavroula Toska takes the journey from New York to Greece to shed light on a part of modern history the world knows very little about, and in the process discovers a family secret that shakes her to her core.

ADMISSION $5 at the door

REFRESHMENTS will be served
Open to all, bring your friends
______________________________________________
6 Local Church Choirs Perform
Sunday Night, October 22 at 6 PM
Location
Sts. Sahag & Mesrob Armenian Church
70 Jefferson Street, Providence